Buddy Melton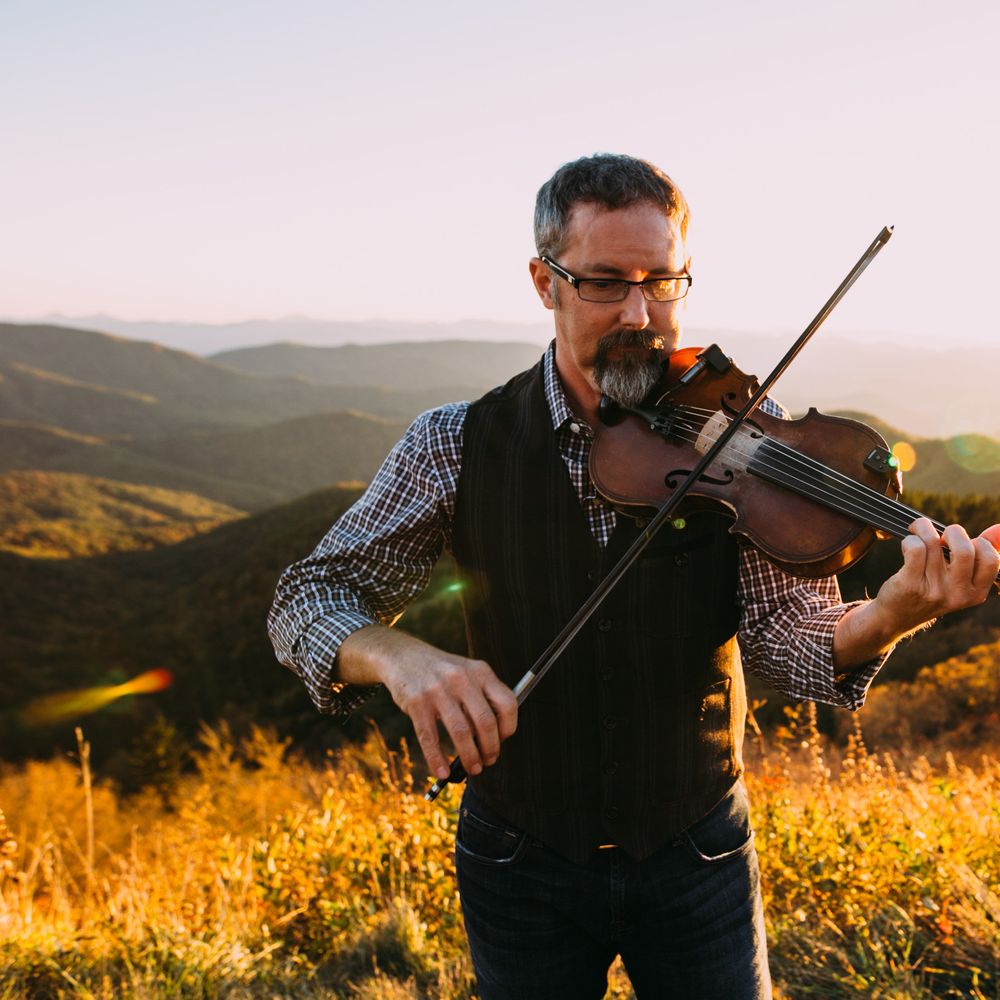 Looking back, it seems hard to believe that Buddy Melton wasn't bitten by the music bug until he had moved away to college. Although initially intrigued by the sound of the banjo, it was ultimately the fiddle that had been on the wall in his childhood home for years that ended up in his dorm room at Western Carolina University.
As his interest grew, weekly get-togethers with local musicians offered a relaxed atmosphere and an opportunity to dive into standards from the bluegrass songbook. After weeks of contemplation and a bit of hand wringing, Buddy worked up the nerve to sing the Bill Monroe classic Blue Moon of Kentucky. In that moment, the friends and neighbors present at the jam session were introduced to what bluegrass great Tony Rice once described as "one of the most exciting and purest voices I have ever heard."
As a guiding force and founding member of the bluegrass power-house Balsam Range, Buddy has been the voice behind multiple #1 songs and has performed on some of the most prestigious stages in the country, including the Grand Ole Opry, Telluride Bluegrass Festival, and Merlefest. The group has received countless awards from the International Bluegrass Music Association (IBMA), including multiple trophies for Entertainer of the Year, Vocal Group of the Year, Album of the Year, and Song of the Year. On an individual level, Buddy was named as the Male Vocalist of the Year by the IBMA in 2014 and 2018.
Within and outside of his work with Balsam Range, one of the most prevalent aspects of Buddy's musical artistry is his love of collaboration.  His recording credits cover a long list of bluegrass icons, including Sam Bush, Terry Baucom, Tony Rice, Adam Steffey, Jerry Douglas, Sammy Shelor, and John Cowan, as well as folks on the fringe of the bluegrass genre such as Chloe Agnew of Celtic Woman fame, the Atlanta Pops Orchestra, Americana renaissance man Jim Lauderdale, and the legendary Doc Watson.  Over the past several years, Buddy has also released a steady stream of duo recordings with old friend Milan Miller, yielding the popular songs Adeline, Who Are You Redbird, Will I Want To, and The Last Moonshiner.